Why I Document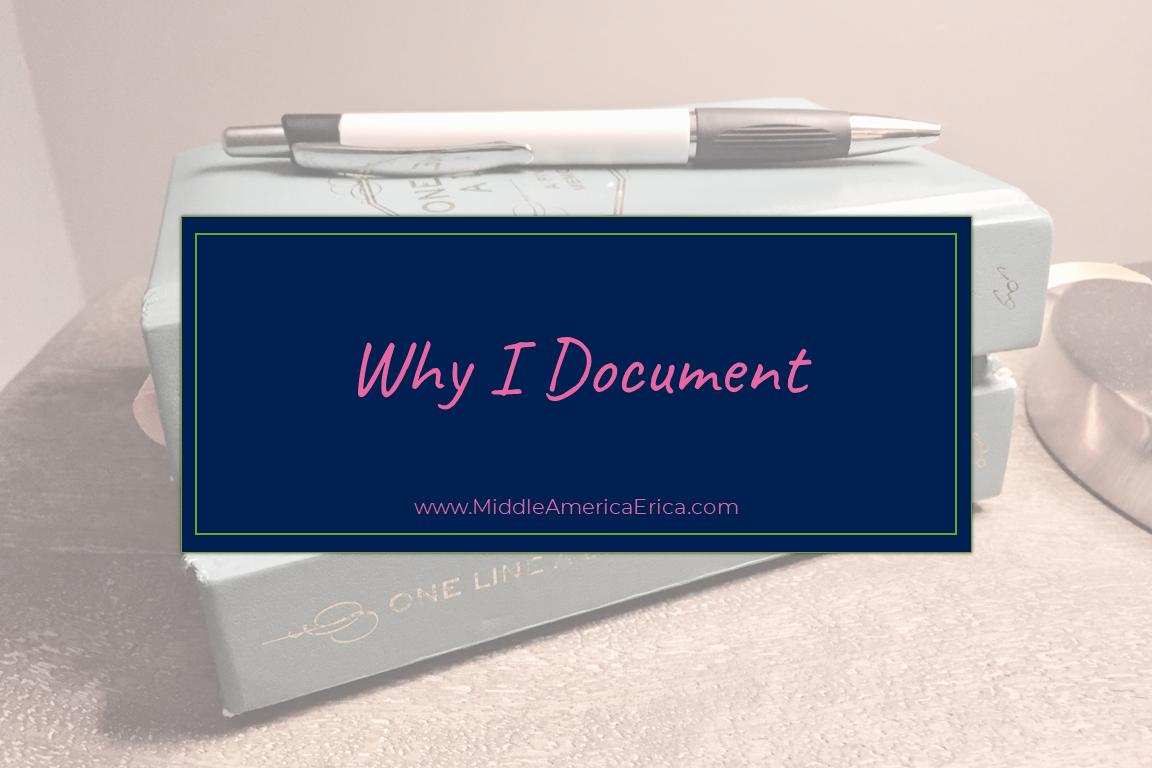 One Line a Day
Taking out a notebook and capturing your thoughts of the day or writing down your ideas in a journal has always appealed to me. There are so many journals I've started and they last for a few days or maybe even a week and then my perfectionist nature takes over and if I can't finish an entire thought or story in one sitting, then my journal becomes "wrong" to me.
When I write, I want to make sure I tell the entire story otherwise it doesn't feel like I'm doing it justice. "Okay, here's the plan" I would tell myself. "I'll journal every morning when I wake up." Or, "I'll journal every night before I go to bed." I would make all of these plans and for some reason, it never clicked that I needed at least thirty minutes to get all of my thoughts down. So after a few days, I would ruin my writing streak and the journal would gather dust. Can you relate?
Sometime in 2012 I came across the concept of writing "one line a day" which not surprisingly is a commitment this (recovering) perfectionist can handle. The habit of writing is something I can do, it was the length of writing that wasn't fitting into my day.
There are specific journals created to track a line a day for five years. And now I know, even if I miss a day or two I can go back and update.
The first year seems like the hardest time to get the habit to stick. However, after the first year, I absolutely reading what happened the year before. And to be honest it's sometimes the most mundane things that make me smile. Years from now when the kids are grown up and not with me all of the time, I doubt I'll remember all of the random parts of our days that brought me joy.
Over the years the items I find interesting to document have varied. At times I write notes of gratitude and other times it's a milestone of one of the kids. Sometimes it's a birthday or something I learned that day. It's easy to forget the mundane parts of life but those are the fond parts to look back on too. My favorite part of documenting life is to go back and reflect on it and appreciate how blessed I am.
So now with this blog, I have moved on to documenting more of our life not so much for now, but for the future when it's fun to look back on our day to day happenings and smile at the joy in our lives.
Weekly Format
Here's the weekly format I'm starting with:
Monday – recap the weekend
Wednesday – share our dinner plans from the past week
Friday – write about something on my mind that is helpful or inspirational related to parenting or nutrition
Meet me in the Middle!
---
---