Weekend Recap #40 Pumpkinfest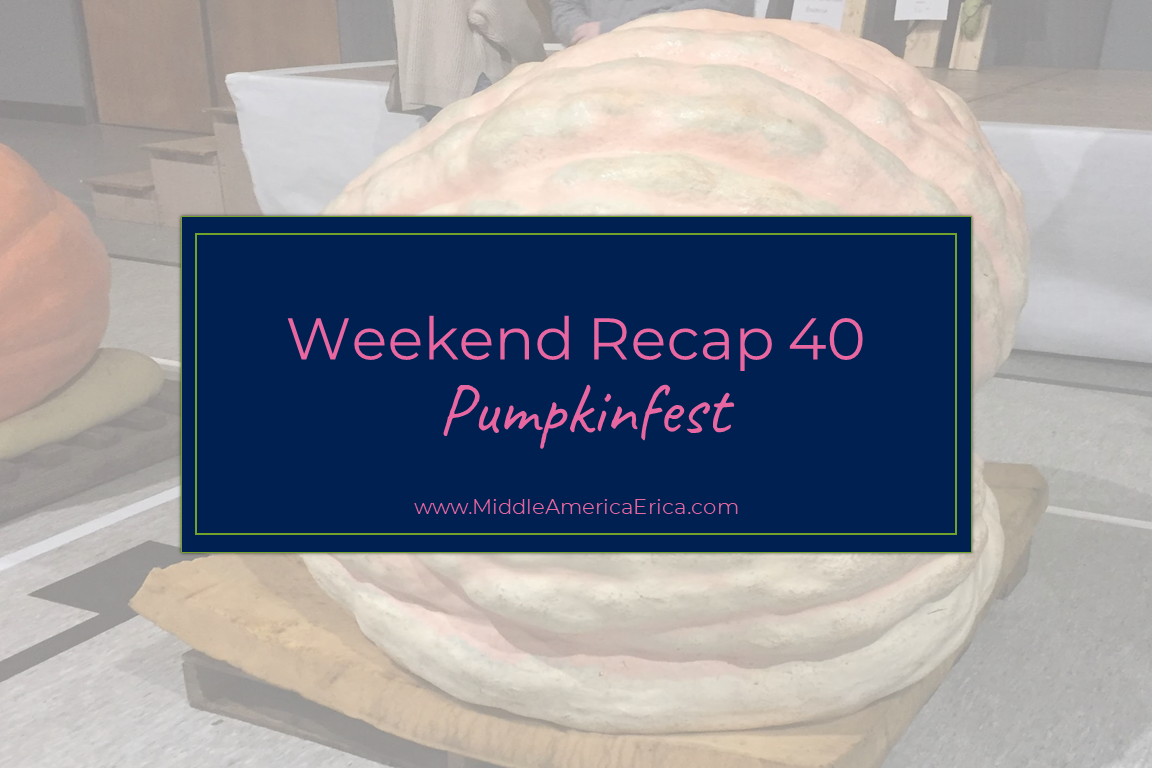 Pumpkinfest 2019
Over the weekend, we traveled to Anamosa, Iowa to check out Pumpkinfest 2019. After school on Friday, I picked up the older boys while B finished packing the car and by 4 pm we were on the road. Weather was totally great and the drive was a little over 4 hours. On Saturday morning it was a little dreary when we woke up, but I was still able to get a walk in. Late morning we headed downtown to check out the pumpkins and it was pouring rain. Thankfully the place where the big pumpkins were being weighed was inside. These pumpkins were HUGE!
They kind of looked like they were bean bag chairs shaped like pumpkins. We enjoyed some pumpkin pie and I had a little coffee to go with it. We thought we'd be able to play kids games and check out some vendor booths, but the rain really did not encourage us to stay. Game time decision to ditch the festival and headed to the store to buy The Secret Life of Pets 2 for the boys to watch during the Iowa football game.
The evening was filled with celebrating S's 4th birthday. He's really into Legos and still a little bit into Paw Patrol.
Sunday we headed home and spent the afternoon at flag football games. Makeups from previous rainy weather so both boys had double headers. Even though I'm not always excited to take the younger two to the games, it's always nice to get some fresh air and chat with other parents. As social as it is for the kids, it's also social for the parents.
What I am excited about this week
Establishing a writing routine to become a better writer. Can't get better at something you don't do! I love accountability so if I tell myself I'm going to do something and then post about it, then it's a lot harder for me to stop. Looking forward to posting Monday, Wednesday, and Friday to see what develops. Stay tuned, it can only get better!
---
---